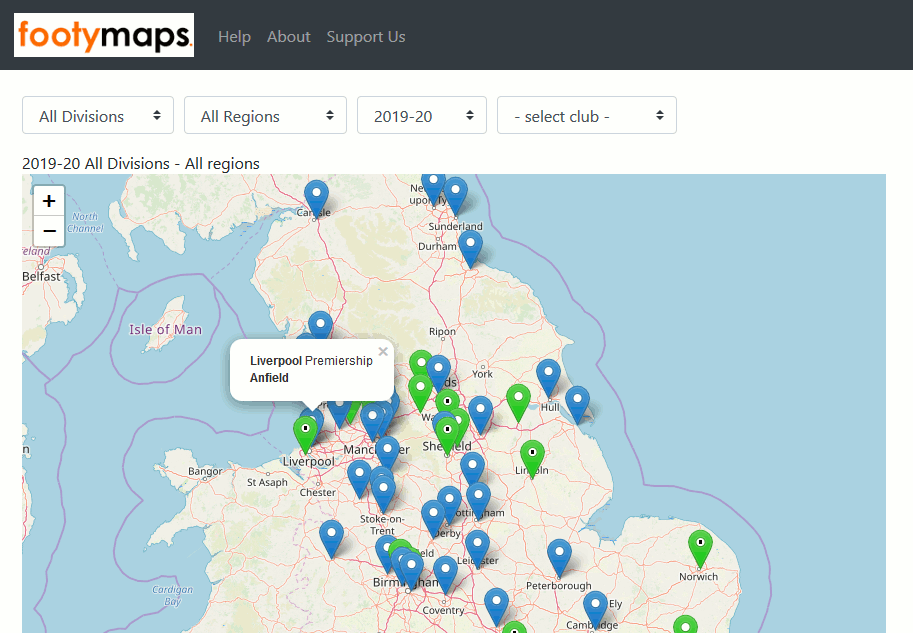 Select Division / Region / Season from the dropdowns to display chosen options.
To find a particular club select it from the 'select club' dropdown. The club's corresponding division for the selected season will be automatically displayed.
Newly promoted or relegated teams are displayed in green.
Promoted teams
are shown with a black dot

Relegated
teams are shown as

The map shows the position as at the start of each season.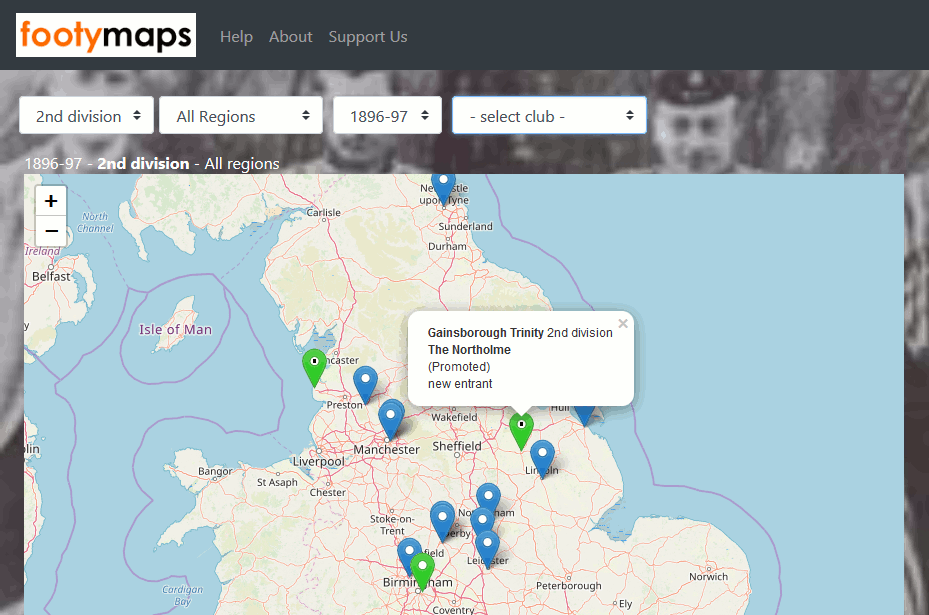 Early Years
Up until the mid-1980s, admission to the Football League was was via an election process. Clubs finishing in a 'relegation' place in the lowest division had to apply for re-election.
Between 1892-93 and 1898-99 promotion/relegation between divisions were decided by means of 'test matches' between the worst finishers of the 1st Division versus the highest finishers of the 2nd Division. Automatic promotion/relegation was introduced from the 1898-99 season onwards.
For early years :-
Promoted
or
newly elected teams
are shown with a black dot

Relegated
teams
or
teams having to apply for
re-election
are shown as

More help can be found in the FAQs